Open House Perth allows access to hundreds of the city's architectural attractions
"People come for inspiration, or they drive past a building every day that fascinates them and this is their opportunity to see what it looks like inside," he explained.
"Since Open House Perth's first event in 2012, we have opened the doors to hundreds of destinations, for nearly 300,000 people. There's no doubt that the people of Perth have a hunger for good design, a passion for great architecture and a burning desire to experience this unique event."
The free program, suited to design lovers of any age, is part of a worldwide network, with the first Open House event taking place in London in 1992. Perth is part of a network of sister cities that includes New York, Dublin, Buenos Aires, Vienna, Athens, Atlanta and Prague.
"Whether people are looking for design inspiration for their next renovation project, killer views, places with stories to tell – or just a good old-fashioned sticky beak – it's the one weekend of the year where the doors of places not ordinarily accessible to the public are unlocked," Mr Capriotti said.
Residential destinations are strong highlights this year. Mr Capriotti's top picks include:
Described as a "renovated, heritage factory turned house", this abode is actually newly constructed and is set on a small block.
Designed by JC Design Studio in association with architect Laura Chruscinski, Dollhouse 2.0 makes clever use of a small block. This two-storey residence features spaces that have been designed with multiple uses in mind, from everyday living to hosting big gatherings.
The premise of the design of this house was to create a "clean, contemporary and light-filled home" connecting to the outdoors. Described as a home of "two halves", its original facade seamlessly blends with the street, while a new side entrance opens to the new extension.
Designed by MORQ Architects, Cloister House is constructed of rammed, recycled concrete and features a striking garden courtyard.
Other great examples of low-cost design, projects featuring sustainable design and State Heritage-listed locations include the Old Perth Girls School, for an interesting snapshot into Perth's past, the super sexy QT Perth Hotel and inside Brookfield Tower Two, Mr Capriotti added.
A special one-off event features artist and interior design collaborations at eight apartments in the new Claremont by Mirvac.
Artists including Jarrad Seng, Elle Campbell and Matt Hayesall will team up with some of Perth's furniture retailers, including Ultimo Interiors, Mobiliaok and Öopenspace, to create amazing, fully furnished apartments where visitors can vote for their favourite fit-out.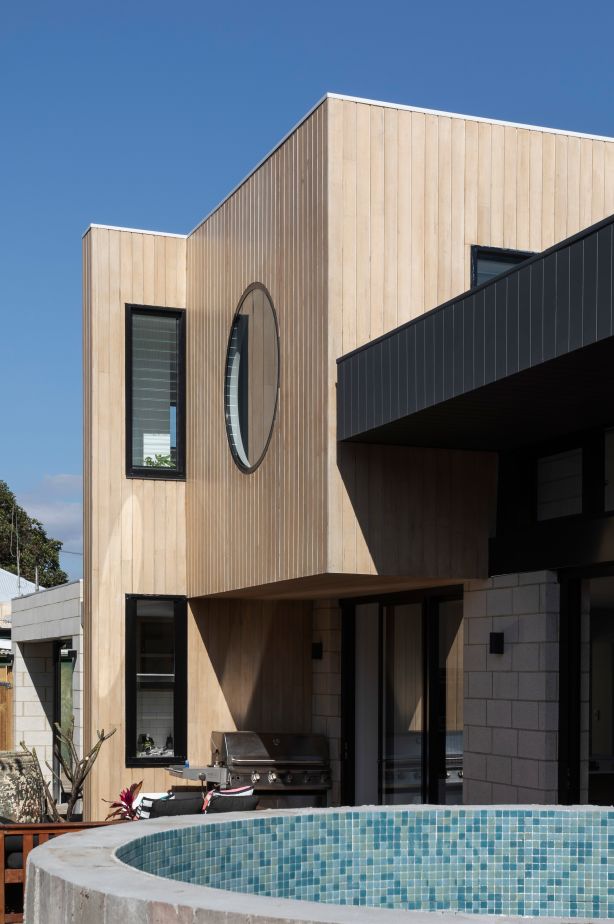 Open House Perth runs from November 10-11. There are no entry fees and visitors can explore destinations at their own pace or join a tour hosted by a guide. For opening times and more information, visit openhouseperth.net