"Aspirational suburbs lead the way" in Perth market recovery
North Fremantle, Bicton and Nedlands are among the 12 Perth suburbs to have experienced house price growth this year after suffering declines last year, according to the Real Estate Institute of Western Australia (REIWA).
REIWA President Hayden Groves told WILLIAMS MEDIA 12 suburbs across the metro area have defied the declining trends experienced in the 12 months to June 2017, to record strong house price growth in the 12 months to June 2018.
"It's really pleasing house prices in these suburbs have recovered so well in just 12 months. All of the suburbs on the list have higher median house price values now than they did in 2016 just prior to the decline, which is positive news for sellers in these areas," Mr Groves said.
"North Fremantle had the strongest rebound in price, with its median increasing 28.1 per cent to $1.23 million in 2018, after declining 0.8 per cent to $960,000 in 2017.

Source: REIWA
"Bicton came in second, with a 17.6 per cent median house price increase this year after declining 6.5 per cent last year, while Nedlands, Kallaroo, and West Leederville saw house prices lift by 15.5 per cent, 14.6 per cent and 13.4 per cent respectively in the 12 months to June 2018," Mr Groves said.
Helena Valley, City Beach, Claremont, Mosman Park, Winthrop, White Gum Valley and Leeming rounded out the top 12.
Analysis from REIWA shows all the suburbs that made the list shared a median house price above the Perth Metro median of $515,000, and seven of those suburbs had median house prices above $1 million.
Related reading: Lake Monger architectural masterpiece
"Perth's aspirational suburbs are really leading the way in the property market's recovery. Last quarter there were more house sales recorded in the $800,000 and above price range, which is a trend that also occurred during the December 2017 quarter. In addition, recent reiwa.com data also shows 11 per cent of houses in Perth now sell above $1 million, which is the highest proportion of million dollar sales Perth has seen," Mr Groves said.
"Another interesting observation is that nine of the 12 suburbs had faster average selling days than the Perth Metro region average of 66 days, with Nedlands (28 days), Claremont (40 days) and West Leederville (47 days) the standouts.
Steady increase in proportion of sales $1m+
Mr Groves told WILLIAMS MEDIA there has been a steady increase in the proportion of sales above $1 million in Perth since 2012.
"It's interesting that the proportion of sales occurring above $1 million has increased during a time when the Perth property market and the WA economy have experienced a difficult few years.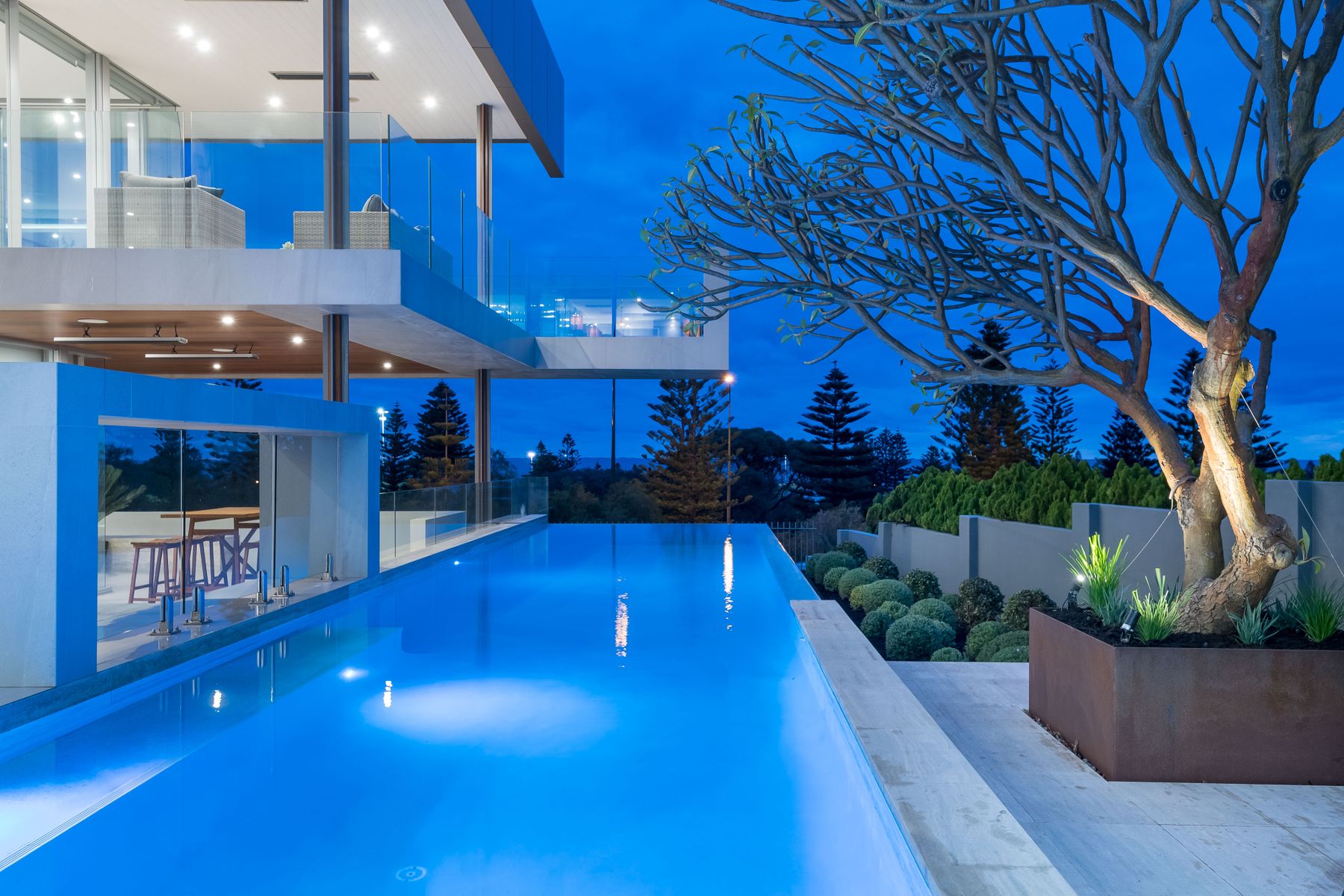 8 Taworri Way, City Beach for sale $7m through Jason Jowett of Realmark, as featured on Luxury List. 
"In the year to June 2012, only seven per cent of house sales in the Perth Metro region were above $1 million, six years later this figure has grown to 11 per cent – the highest it's ever been," Mr Groves said.
The suburbs driving the trend are Nedlands, Cottesloe, Floreat, Claremont, and Mosman Park.
"Buyers clearly recognise there is an excellent opportunity in these aspirational suburbs to purchase high-quality family homes at prices we are not likely to see again as the market recovers," Mr Groves said.
Data also shows the number of Perth suburbs with a median house price equal to or above $1 million has notably increased, marking a heightened demand.
"There are 37 suburbs across the metro area with a median house price at or exceeding $1 million, a notable increase on the 31 suburbs recorded at the same time last year," Mr Groves said.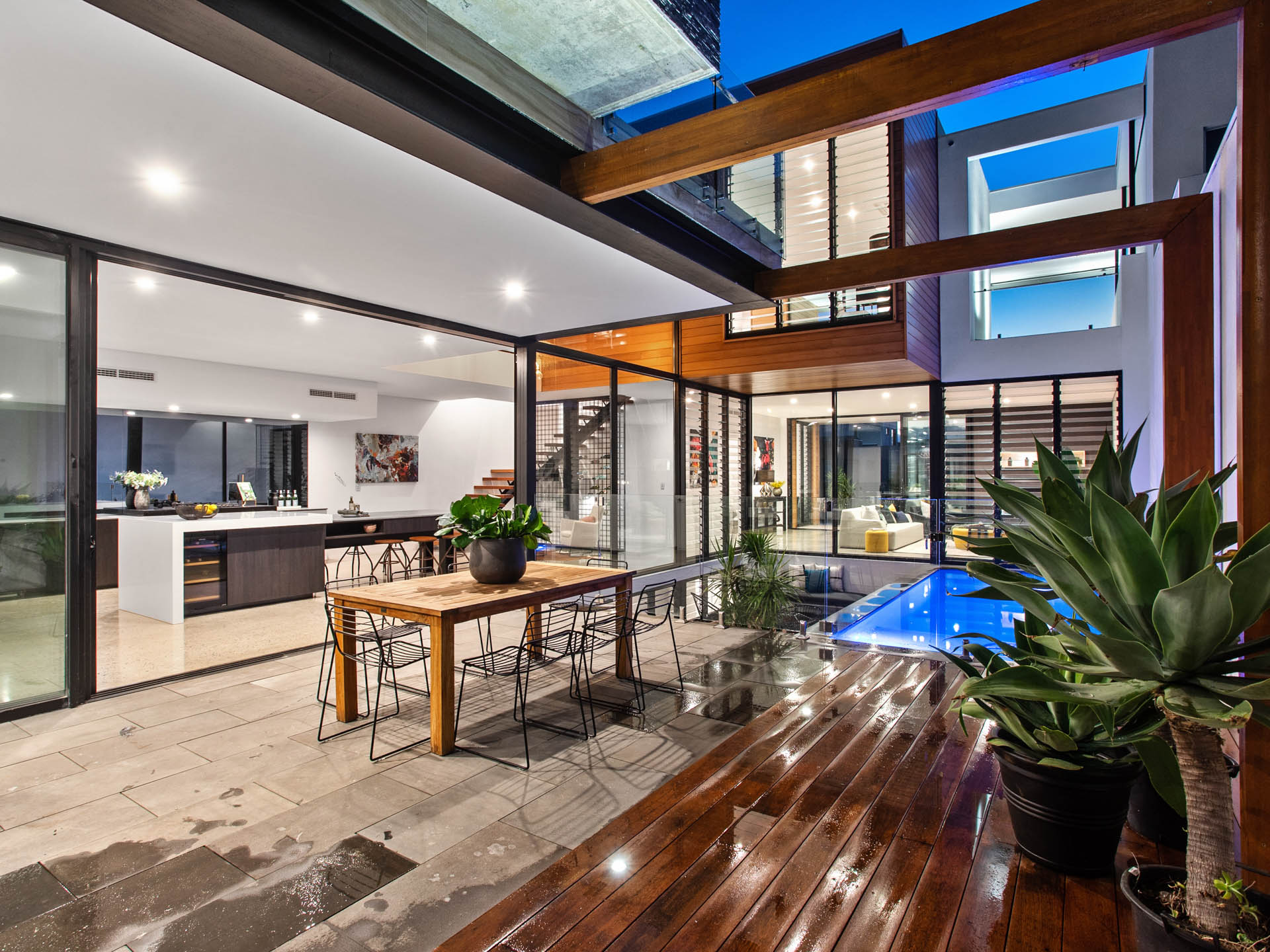 15 Destiny Lane, Floreat for sale low-mid $2m through David Eyers of Acton Dalkeith, as featured on Luxury List.
"Demand in these suburbs has clearly strengthened. Our analysis shows 25 of those 37 suburbs are selling faster than the overall Perth Metro region figure, which indicates buyers need to act quickly in these areas to ensure they don't miss out."
"Now is the time to act"
"There is genuine competition amongst buyers in the luxury end of the Perth market, forcing buyers to act fast in these areas and pay a premium to secure the property. Home owners in these suburbs who are thinking of selling would be wise to take advantage of these favourable market conditions," Mr Groves said.
Simon McGrath, agent with Abel McGrath agrees, telling WILLIAMS MEDIA "now is the time to act" in the Perth market.
"Now is the time to be strategic and make a commitment to securing a property in that location you've always wanted," Mr McGrath said.
"After declining during the March quarter, it is pleasing to see prices rebound strongly this quarter. With the worst of the market downturn appearing over, the improvement in house and unit prices this quarter suggests buyer confidence is returning which should bode well for sellers as we move into spring," Mr Groves concluded.