Top 10 Perks of Apartment Living
Apartments look to be the way of the future. Between soaring house prices, populations booming in major cities, and the rapid increase in dwelling approvals for units, flats and townhouses, it stands to reason that higher density living will become a reality for more Australians.
This won't be a happy thought for some, given the great dream of our nation centres on home ownership and a quarter acre block, but perhaps it's time to say goodnight to that particular reverie, and wake up to some of the truly great advantages of living in a smaller space. After all, if apartment living is good enough for so-hip-it-hurts cities like New York, Copenhagen and Berlin, why shouldn't it be good enough for us?
Cleaning
Being a neat freak and a freelance writer who likes finding ways to procrastinate, cleaning is a natural way for me to waste time. But when I was living in a four-bedroom, double storey home, the washing, vacuuming, mopping, dusting, scrubbing and polishing involved in keeping it tidy could take up to an entire day. Even I struggled to find the joy in that; I can only imagine the nightmares it would induce for normal, cleaning-hating people.
Apartment dwellers can clean their homes in a fraction of the time that it takes those living in a large house, and less time spent cleaning means more time for more enjoyable activities.
Community
We've all heard about the decline of suburban communities. While Neighbours might be why so many Brits head to our shores, lots of Australians barely know the people living next door beyond a nod and a raised hand in greeting upon accidentally seeing each other while putting the bins out.
Sharing a building with others, however, enhances the possibility of getting to know those living around you, and hopefully making new friends. This is especially true when moving into a development with lots of added amenities (see below).
Amenities
The bigger apartment developments can have some pretty enviable perks these days, including swimming pools, gyms, rooftop hangouts and communal gardens. Nipping down to the shops when you run out of milk is made easier when there's a supermarket situated on the ground floor, and lots of apartments come with secure car spaces and lovely things like balconies as well.
Less gardening
Sure, having your own private park is lovely, and can make topless sunbathing much easier, but here's something that won't come as a surprise: gardens are a lot of work. Before downsizing, my parents used to sacrifice most weekends to weeding, and although the results were beautiful, the time-drain used to take all the fun out of their Sundays. This is one chore that's eliminated in an apartment. You can still grow some herbs to add a little greenery and help with cooking, and if you have a green thumb and still want to get those hands in the soil, then that's what community gardens are for.
 Sustainability
No one wants to end up on an episode of Hoarding: Buried Alive. Luckily, the chances of this happening are seriously diminished when you don't have endless rooms to fill. Living in an apartment means you generally accumulate less stuff that you didn't really need in the first place, and this can also equate to a smaller carbon footprint.
Affordability
This is a big one. As the average house price continues to increase, younger buyers are being pushed out of the market and a traditional home just isn't a realistic option for many people. Apartments tend to be more affordable than houses, especially for first homebuyers. A smaller floor plan can also equal reduced gas and electric bills, thanks to the reduced amount of space to heat and cool.
Location
An apartment can be your ticket to that trendy inner-city suburb where houses cost a small fortune. Most developments are built in thriving communities close to public transport, shops, restaurants and entertainment, and are an easy distance from the city. Which leads me right to…
Lifestyle
Once in New York, I overheard a local on the subway explaining to a visiting friend why New Yorkers were always out and about and active. Her theory was that because they lived in smaller spaces, they were driven to socialise and seek entertainment outside the home. Getting out and amongst the action can be a great way to feel more connected to your community, get some fresh air, see friends and stretch your legs more often. Additionally, when living in the inner city, there's so much to do right on your doorstep.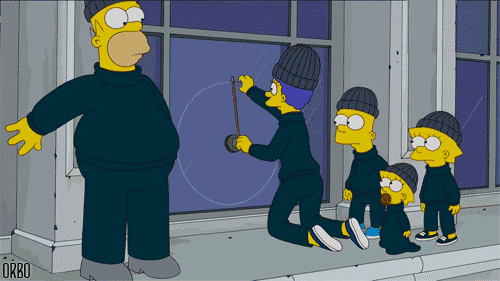 Security
Now, I don't want to encourage fear mongering, but apartments are harder to burgle. There are intercoms, secure entrances, and often alarms inside individual apartments as well. Plus, out of all the units in a complex, what are the odds that a thief would choose yours?
Maintenance
Not only do apartments have less upkeep in general, there's also a body corporate there to handle any of the building's bigger issues that need fixing. This is good because, unless you're that keen on sausage sizzles, who really wants to spend their spare time at Bunnings?
Article by – Erin Munro / Domain
---